News
Pebeo Products Demonstrations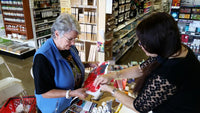 Certified Product Specialist:
I am a Certified Product Specialist for Pebeo. ~ The French art products manufacturer creates good quality art products for both – professional artists and art hobbyists. I am on my 3rd year of collaboration with the brand and often facilitate product demonstrations in various states of the United States. Being fully bilingual, my product demos are in English and in Spanish. 
Stay informed about my upcoming art exhibitions, painting classes and product demos by registering to receive my newsletter. 
In art, 
Tatiana Cast
info@tatianacast.com 
www.tatianacast.com